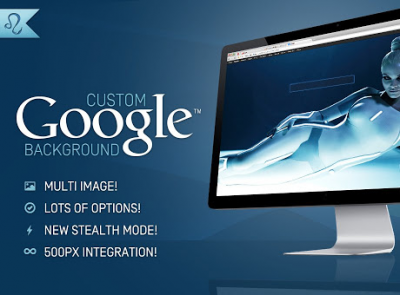 Bugfixes to Custom Google Background
I'd like to say a big thank you to all the users of Custom Google Background.  There are now over 50,000 of you which is really incredible!
I have just released Version 4.1.4 which brings fixes for a few bugs which you have reported over the last week or so.  Specificly as follows:
Google+ text formatting on the google homepage - reported by Jacek Wolszczak

Spelling corrections in the options - reported by 

Raphael Bowles
Image library lost entirely when exceeding sync storage quota (approximately 100-200 images) - reported by Ryan Brownlie
I really appreciate your bug reports, constructive criticism and feedback. It has helped me to grow the extension into something which suits (almost) everyone.
So if you have any further issues or comments, please feel free to contact me, or send a support request.